Often seen as ghosts or 'zeru zeru' ('sub-human' in Swahili), people with albinism are segregated by their communities.
Myths and misconceptions around albinism cause mockery and bullying.
In Sub-Saharan Africa albinism is often understood to be a curse, or contagious. Some believe people with albinism are not human and do not die, but are demons who disappear.
Some fisherman believe that, if they weave the red hair from a person with albinism into their nets, fish will be attracted by the golden glimmer.
The bodies of people with albinism are frequently said to possess magical properties, able to cure disease or deliver fortune. Sex with a woman with albinism is thought to cure AIDS which in some communities leads to rape.
Family members are often involved in the killing and mutilation of their relatives.
In many communities dangerous myths that 'children with albinism were produced because the ghost of colonialists impregnated their mothers' lead to husbands abandoning their wives and family's. Babies are routinely slaughtered at birth; those who survive often endure years of abuse.
Tanzania's government has responded by placing hundreds of people with albinism in protectorate centres around the country for their safety. These centres are understaffed, with poor sanitation and inadequate educational infrastructure.
The Tanzania Albinism Collective sing to their community about their plight on International Albinism Day at The Umoja Training Centre (UTC).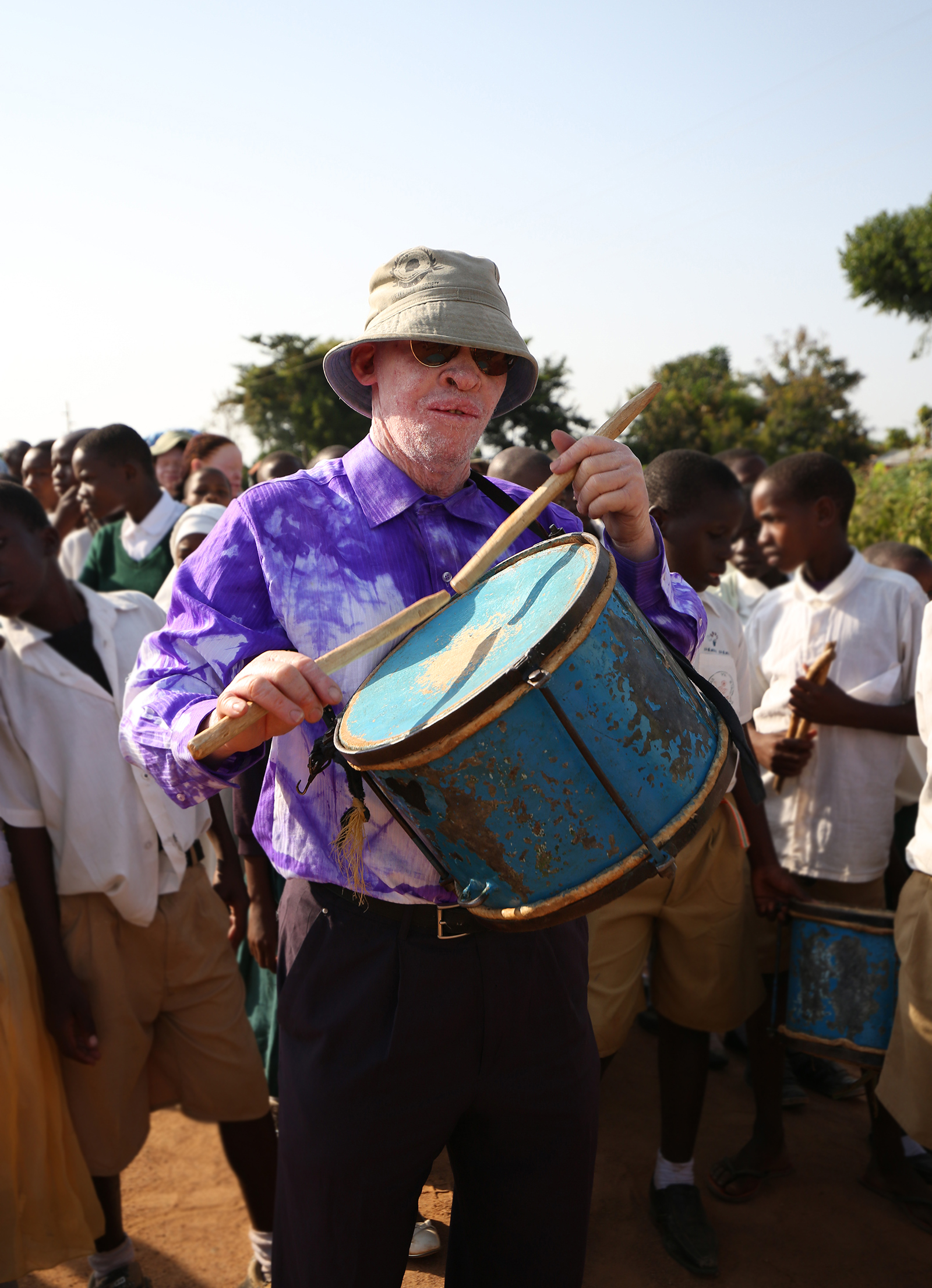 International Albinism Awareness Day. 13th June. People come together to march the streets and raise awareness for their plight. School children from the community sing in support.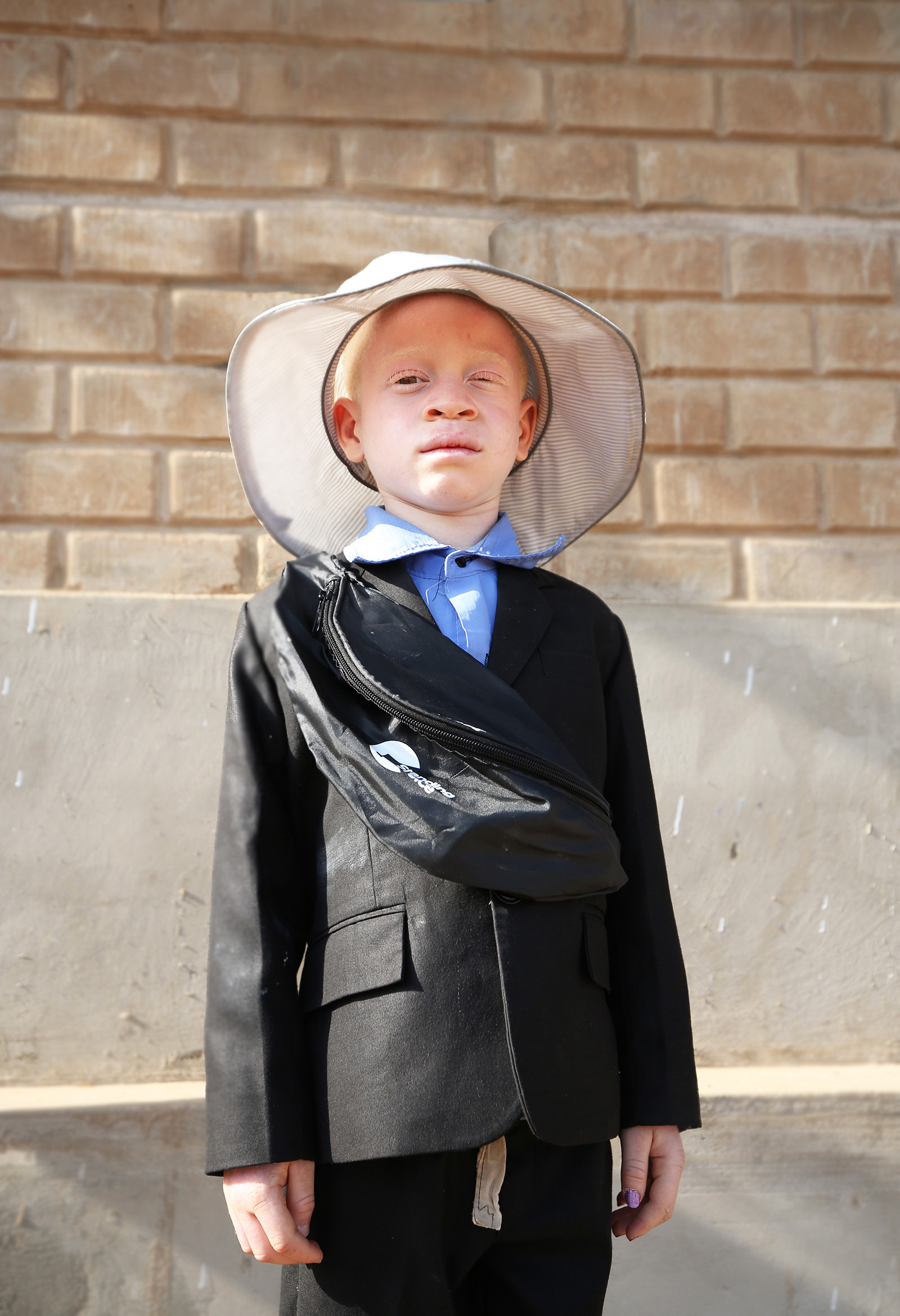 Charity Standing Voice open The Umoja Training Centre (UTC); a community space where people with and without albinism come together to develop skills, establish businesses and form positive relationships. Locals, many of which are children crowd around the Centre, eager to learn.
Without the protective pigment melanin, people with albinism are highly vulnerable to skin cancer. Many are not aware of the danger from the sun and how to protect themselves.
Neema starts her own Pottery Business with the help of Charity Standing Voice. "I make pots, stoves, and other kitchen utensils. My business does well. I am proud of the talent God has given me; it makes others realise that even a person with albinism can make it in this world."
Risicky plans to build his own home.